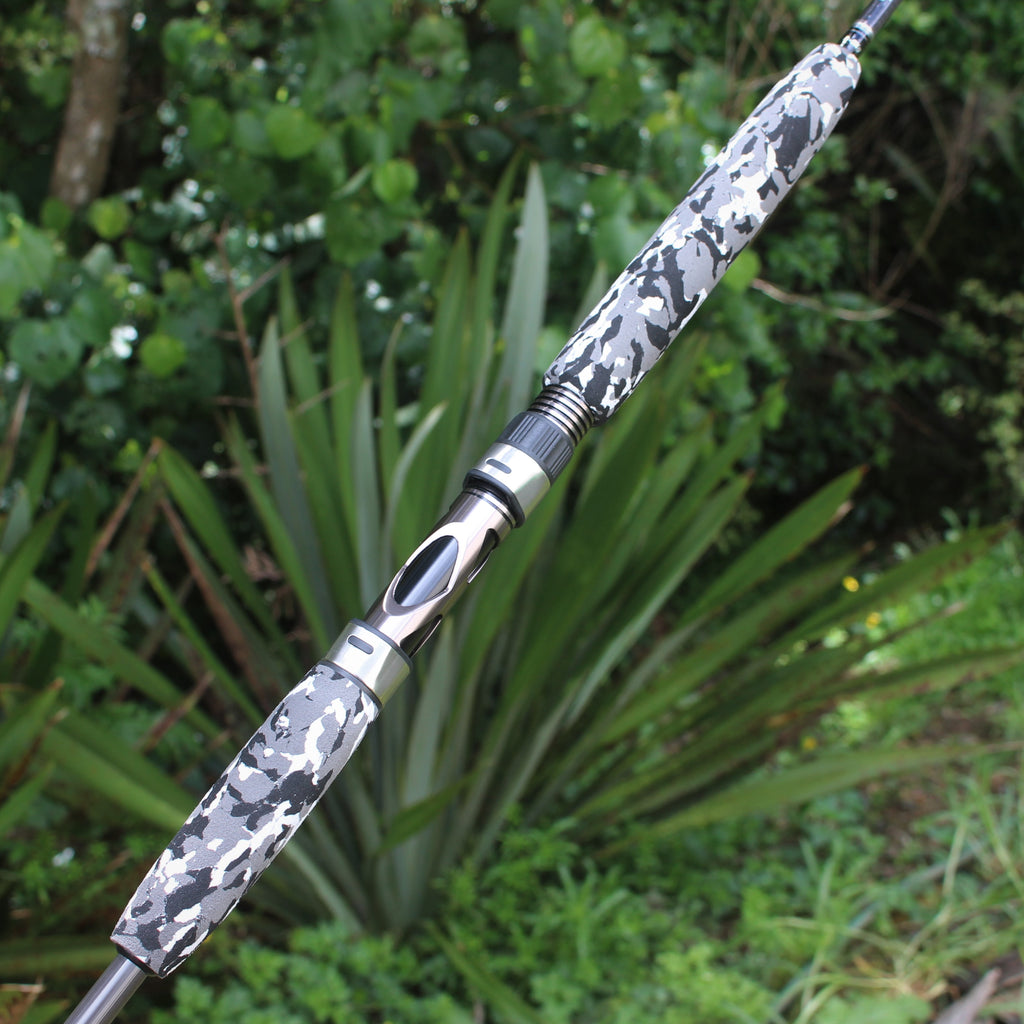 This is my new personal softbait setup, 4-6kg 7ft
The blank is from CTS in Auckland, it features their new TurboTaper™ technology – a two stage taper with smooth progressive upper area for even loading casts and delicate lure control and a punchy bottom section for superior fighting ability and power to control fish.
With an American Tackle Microwave Guide train, the double ring on the stripper guide allows for free running of the line through the guides creating less drag and friction enabling longer more efficient casting control, also converting  'pushing line energy' through a guide ring to 'pulling line energy' preventing the line from travelling in loops beyond the larger stripper guide and thus  avoiding  wind knot tangles.
Featuring Urban Camo Split Grip design, with a Project X reel seat, and black and silver bindings It is a pleasure to use.